The year 2014 in contributions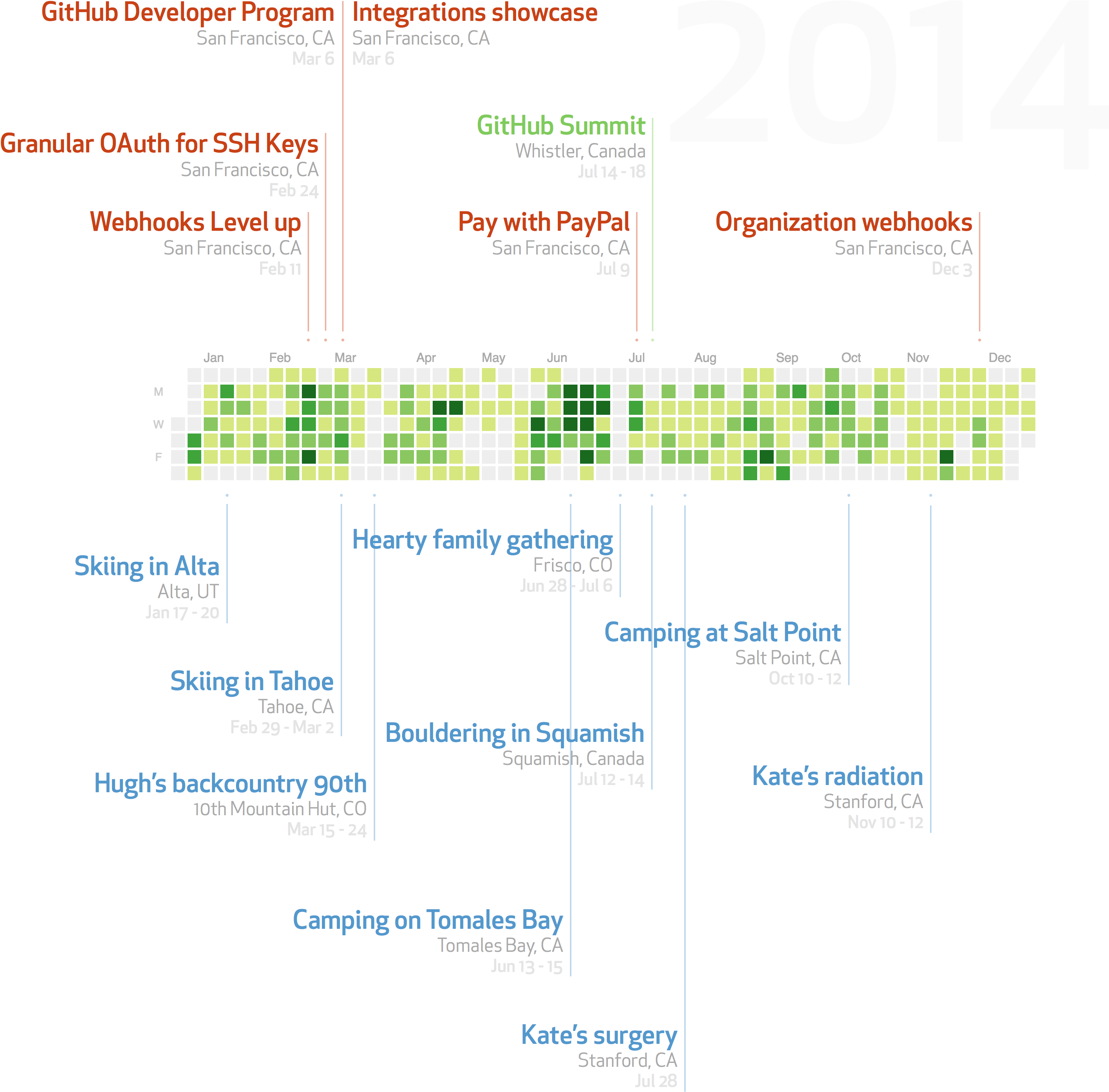 Now that I'm in the habit of it, I really enjoy the yearly review and reflection that annotating my contribution graph provides. I always like seeing a few columns of grey (the inverse contribution streak) and looking back at the times where I was heads down for weeks on end working to get some feature out of the door.
2014 was a bit of a wild year on all fronts. Can't say I'm too sad to see it go.